Must Read: Hijab Models in Haute Couture, Burberry's Collab with Vivienne Westwood, ASOS Celebrates Diversity
This week we've been busy running an ongoing free giveaway of MOTD vegan, cruelty-free makeup brushes (enter here!) But what have we been reading about? Here are the top five fashion industry news headlines from around the web!
---
The last 12 months have seen Muslim models making waves across the fashion world, most notably Halima Aden, the Somali-American who last year became the first hijab-wearing model on the European catwalks. This week, that burgeoning movement reached a new stage with the runway debut of Taleedah Tamer, Saudi Arabia's first model to walk in the couture shows.
---
Réalisation, the Australian brand founded by Alexandra Spencer and Teale Talbot has arrived in London for the first time – meaning Brits can shop the brand without forking out for extortionate shipping costs. The launch – a temporary residency in Selfridges – sees the online brand come to its European fanbase in real life for the first time. There are 13 exclusive pieces in-store at Selfridges, our favourite being the pink and black puff-sleeved Venus Newspaper Dress, printed with imagined Réalisation Times newspaper pages. Two of the brand's signature styles are available online, too: a mini wrap dress with ruffle detailing, and a midi wrap dress with capped sleeves.
---
Burberry is collaborating with punk-fashion icon Vivienne Westwood, the British megabrand's chief creative officer Riccardo Tisci revealed on his personal Instagram on Friday. The limited-edition collection will launch in December 2018 and consist of reworked styles from Vivienne Westwood's archive. Vivienne Westwood, founded in 1971, shares Burberry's British heritage, to which the eponymous designer brought a strong punk inflection.
---
The aspirational fashion platform matchesfashion.com has launched a brand new homeware category, featuring everything from candles and plates to cushions and printed throws from designers and brands including Bella Freud, Pendleton, La Double J, Gucci and House of Hackney. The company says the launch was in direct response to analysis by its buying team, which noticed that style today isn't confined to our clothes and accessories – thanks to the rise of Instagram, style permeates all elements of our lives and environments.
---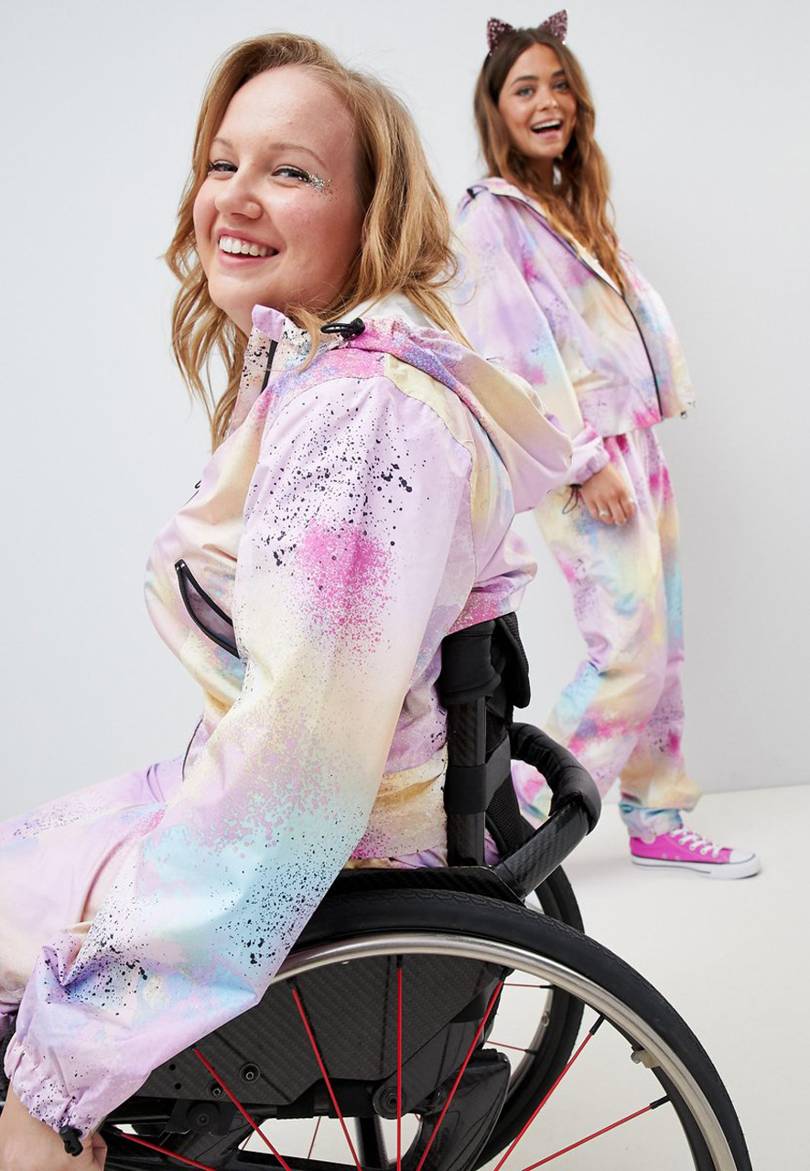 Asos has been in the headlines of late for a list of brilliant achievements. A partnership with LGBTQ+ charity GLAAD to celebrate Pride month is the latest in a compendium of inclusive campaign imagery, which has been followed up today with a collaboration with Chloe Ball-Hopkins. Ball-Hopkins is a Great Britain Paralympian and BBC Bristol sports reporter, who sent Asos an email several months ago urging it to make fashion accessible for everybody. Asos listened to Ball-Hopkins's proposal of a wheelchair-friendly waterproof all-in-one – the idea came to her after a rainy 2017 Splendour Festival – and today presented the finished product. The tie-dye jumpsuit sits in the Asos Design category with Ball-Hopkins herself modelling the £50 festival-ready one-piece.