Diet Prada, London Edge, Heavenly Bodies and Fake Fashion News
| The latest fashion news and events. This weeks article includes the breaking news from the fashion world.
---
Here are the top five fashion news headlines from around the web!
---
Tony Liu and Lindsey Schuyler are the secretive founders of the industry's most feared Instagram account. The duo provides colourful, impassioned commentary on a wide range of industry issues "" model abuse, racial discrimination, cultural appropriation "" in a period when social media-fuelled activism, and emotions-fuelled social media, are on the rise.
---
When Azzedine Alaïa passed away last November, the master couturier was in the midst of working on a major exhibition with the Design Museum in London. This Thursday, that exhibition will open to the public. Azzedine Alaïa: The Couturier was co-curated by Mark Wilson, chief curator of the Groninger Museum, and a longtime friend of Alaïa.
---
Alternative lifestyle trade show London Edge is to launch in Las Vegas on 14-15 August. The event at the Flamingo Las Vegas hotel is described by its organisers as a London Edge hub for the rest of the world and is currently 60% booked by exhibitors. Buyers from 26 countries travelled to the London show on 11-12 February and met with exhibitors from 16 different counties.
---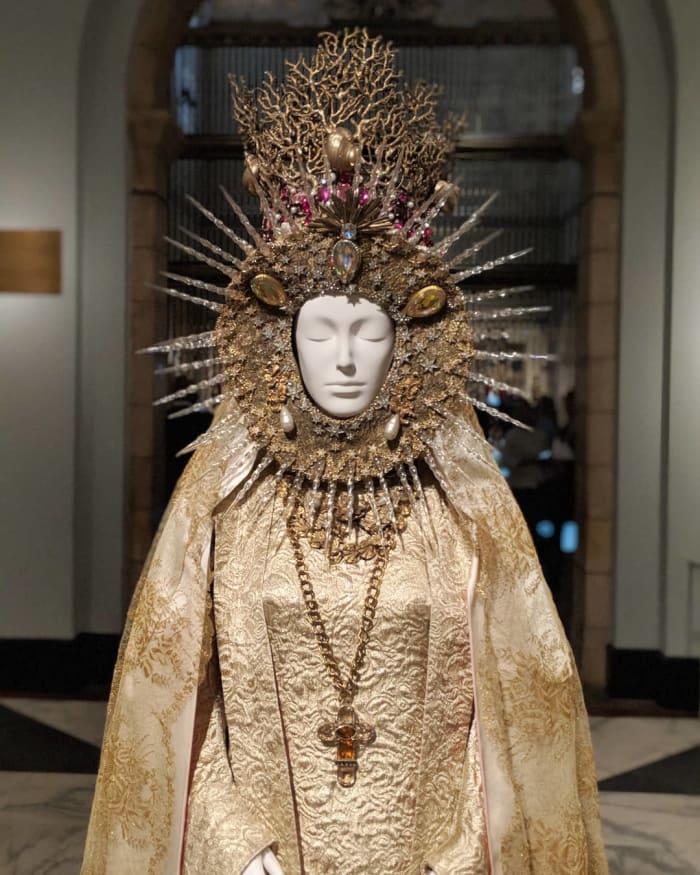 Unlike every other Costume Institute joint in the history of the Metropolitan Museum of Art, Heavenly Bodies is different. For one, it's bigger; this is the largest exhibit for both the Costume Institute and for The Met in museum history. The show spans two locations "" The Met Fifth Avenue, in the Byzantine and medieval art galleries, as well as in the Anna Wintour Costume Center "" and continues at The Met Cloisters in upper Manhattan. In all, it's comprised of 25 galleries and 60,000 square feet, with ample support and participation from Catholicism's front office, the Vatican, 4,200-odd miles away.
---
Fashion influencer Cinthia of CinthiaSpoon was busy during New York Fashion Week this February when she first saw an email with a mysterious subject line appear in her inbox: 'Mira Duma: facts on money laundering.' The missive read like an introduction to a spy novel. Miroslava Duma, Cinthia knew, was an internationally famous fashion celebrity who was also the recent subject of an ugly international controversy over her use of the N-word during the Paris couture shows two weeks before. Cinthia opened the email.