FFD Fashion News Roundup 8/4/17
| Karl Lagerfeld lands in SoHo, Sustainable Wedding Dresses, Polyvore are bought out, Condé Nast's Gender Pay-Gap Problem & MR by Man Repeller Shoes.
---
This week we've been talking about all things beauty, from skincare with real gold, to the new brow kit from BrowJam, to the ultimate list of cruelty-free beauty brands. But what's been happening in fashion? Catch up here with the top five fashion news headlines from around the web!
Karl Lagerfeld is ready to take SoHo by storm.On Saturday, the Karl Lagerfeld brand will open its first U.S. store at 420 West Broadway in New York, which features a mix of Lagerfeld's European collection and Karl Lagerfeld Paris, which is a joint venture with G-III Apparel Group.. The decor has been inspired by Karl Lagerfeld's personal home and studio.
---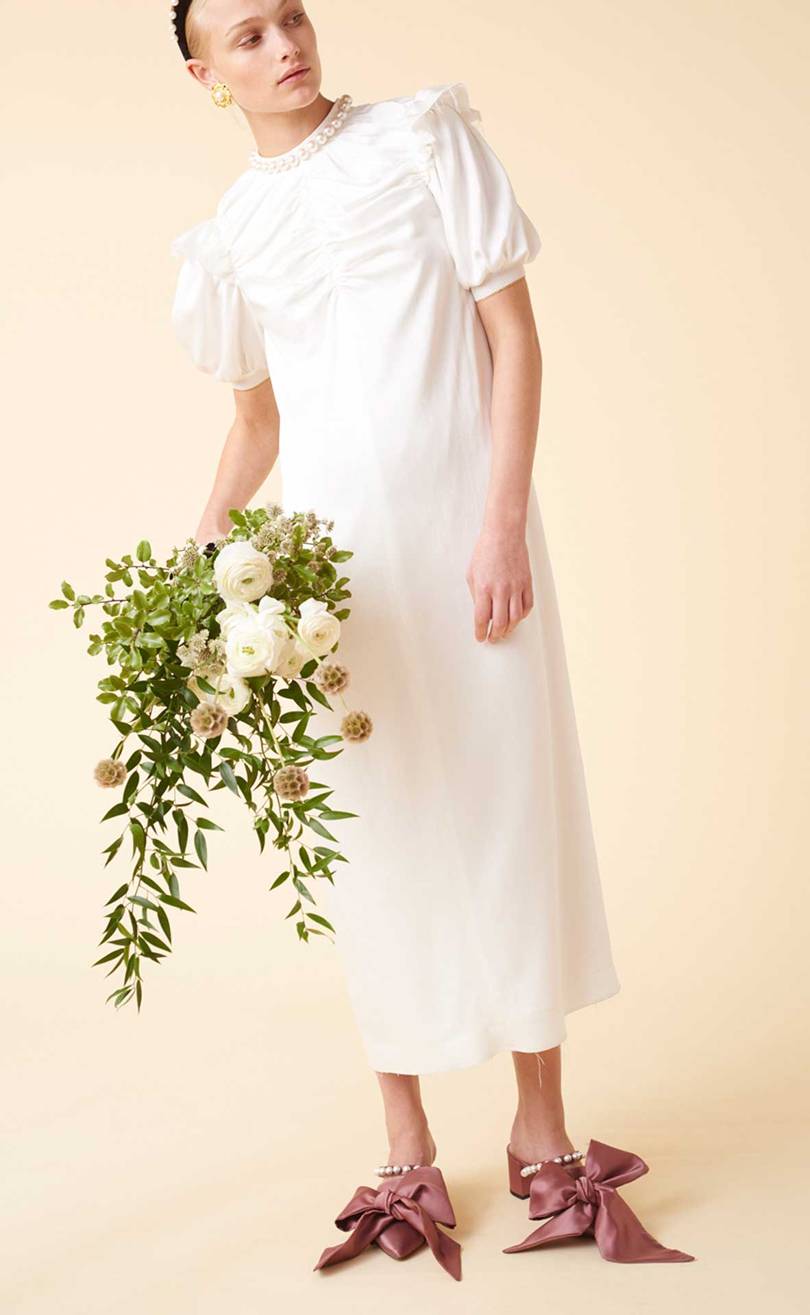 A wedding dress, usually a one-wear-only item, is by definition one of the most unsustainable pieces you can ever introduce to your wardrobe. Add to that a raft of non-organic fabrics and a hard-to-trace supply chain, and the problem is compounded. Hence, the Mother of Pearl bridal collection, comprising two dresses and a pyjama suit, which has launched exclusively on its website. Made from organic silk, to order directly from the atelier, they'll be made in-house in 10 days.
---
See Also
Polyvore, the community-powered shopping website, will no longer exist. On Thursday, the company announced that it has been acquired by the global fashion platform and retailer SSENSE, writing: "We believe that SSENSE is the right community for the Polyvore members, and we're inspired by their commitment to offering a directional mix of the most coveted labels in the world." Founded in 2003, Montreal-based SSENSE sells products from a wide array of indie, luxury and streetwear designers, and produces its own original, high-quality editorial content. Thus far, details are scarce on how SSENSE will welcome Polyvore's friendly community, the 'polyfam' onto its own site.
---
On Wednesday, British companies were required to submit salary information as a part of a government survey aimed at exposing gender pay gaps in the country's workforce. On Friday, the Times reported that fashion and beauty brands are among the worst offenders in the country when it comes to paying men more than women, despite being female-oriented companies. According to the Times, the company with the largest mean gender pay gap among all British media publishers and broadcasters (at a whopping 36.9 percent) was Condé Nast, distributor of British magazines like Vogue, Vanity Fair, Glamour and GQ.
---
t: Man Repeller is not terminating my relationship with footwear design, but rather changing the name of the brand from MR by Man Repeller to Leandra Medine. They are also opening our doors to wholesale, which means shos will be available in retailers other than Martha Louisa. The latest collection features sandals, wedges, heels boots and flats.