| Chanel Ship Shape Show, Sarah Harris at British Vogue, 2018 Pratt Fashion Visionary Award Winner, Gigi apologises and Sandra Jarva Weiss's Met Gala Dress 2018.
---
One more day to go until the First Monday in May a.k.a Met Gala 2018! While we wait for the onslaught of incredible red carpet outfits, what have we been reading about? Here are the top five fashion news headlines from around the web!
---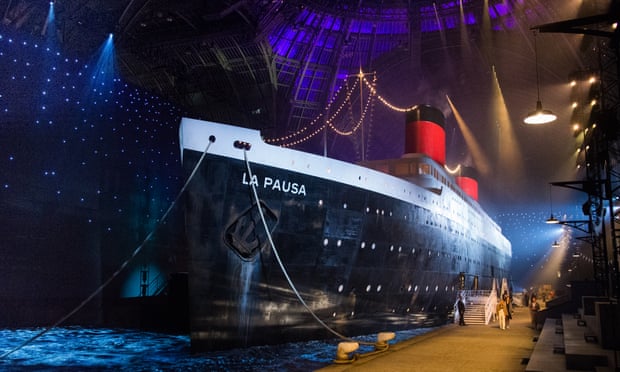 Docking a 148-metre-long ship with on-board piano bar, swimming pool and a passenger list of Hollywood stars in the centre of Paris is a bold statement of ambition, luxury and elegance. It is indicative of Karl Lagerfeld's world view that the setting for his latest Chanel catwalk show was, in fact, plan B.
---
Sarah Harris has been promoted from fashion features director to deputy editor of British Vogue. Harris, who joined the magazine as fashion features editor in 2003, will report directly to editor-in-chief Edward Enninful.
---
Each year, the Pratt Institute's annual student fashion show strikes a celebratory chord as its brightest young talent present collections to some of the industry's biggest figures. This year's show did much of the same, with one notable difference: There was a sense of urgency and responsibility, for the young designers as well as those who watched the show, to come up with a responsible solution to the global climate change crisis.
---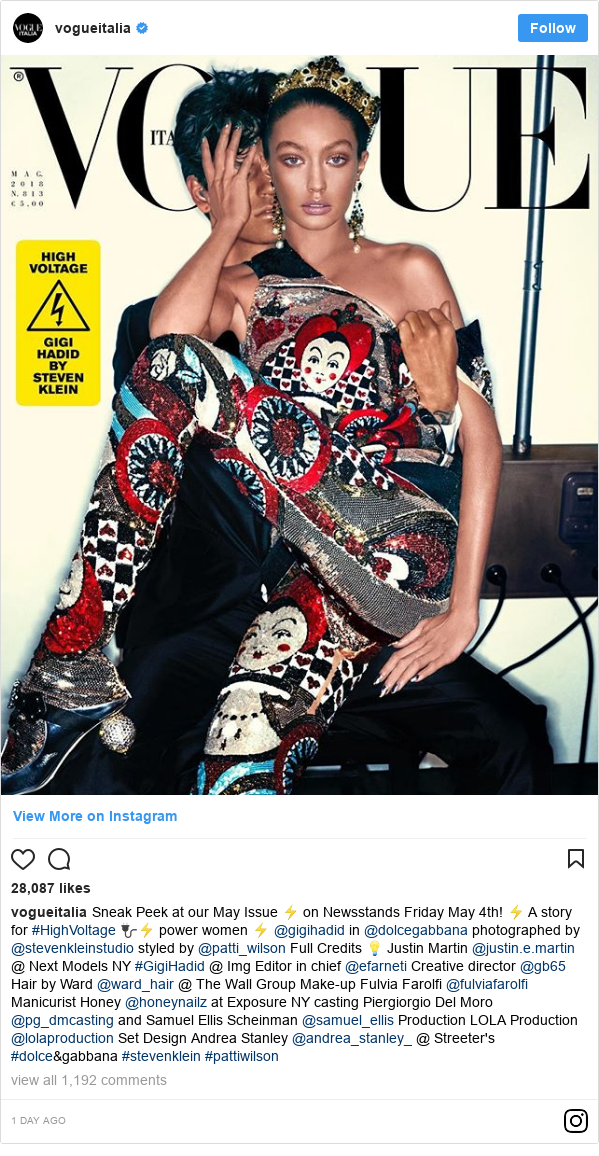 Gigi Hadid has apologised after being criticised for her heavily bronzed look on the cover of Vogue Italia.Fans said she was unrecognisable and, that by darkening the model's face and body, it was an example of blackface. The picture, shot by photographer Steven Klein, shows a noticeably bronzed Gigi in the arms of male model Justin Martin. In an Instagram story post shared on Thursday, the 23-year-old said the concerns raised are valid.
---
Katya Ekimian, a 19-year-old student, once made a dress out of Dum Dums lollipop wrappers. Now, she's designing a dress for one of the most scrutinized fashion events in the world. It is a custom-made dress for Sandra Jarva Weiss, the wife of Daniel Weiss, president of the Metropolitan Museum of Art, and it nods to this year's theme: "Heavenly Bodies: Fashion and the Catholic Imagination."