FFD Fashion News Roundup 3.12.17
| Business of Fashion's Voices Conference, NOW Art Exhibition by Charles Jeffrey, VS Fashion Show let down, Forever 21 Camera Scandal and Drapers Awards 2017.
---
This week we've been talking about model Teddy Quinlivan's transgender transition, we are exploring the sexist history of pockets, and rounding up some fabulous festive date night ideas. But what have we been reading about? Here are the top five fashion news headlines from around the web!
Through a programme of provocative talks, interactive discussions and unforgettable activities, Business of Fashion's Voices, sparks new ideas and solves real-world challenges by connecting fashion leaders and entrepreneurs with visionaries from fields as diverse as science, technology, health and wellness, food, film, politics, the arts, philosophy and philanthropy. The 2 day conference this year features speakers like Dries Van Noten, Carine Roitfeld, Karlie Kloss and Dapper Dan; plus every event is live streamed on BoF for the public.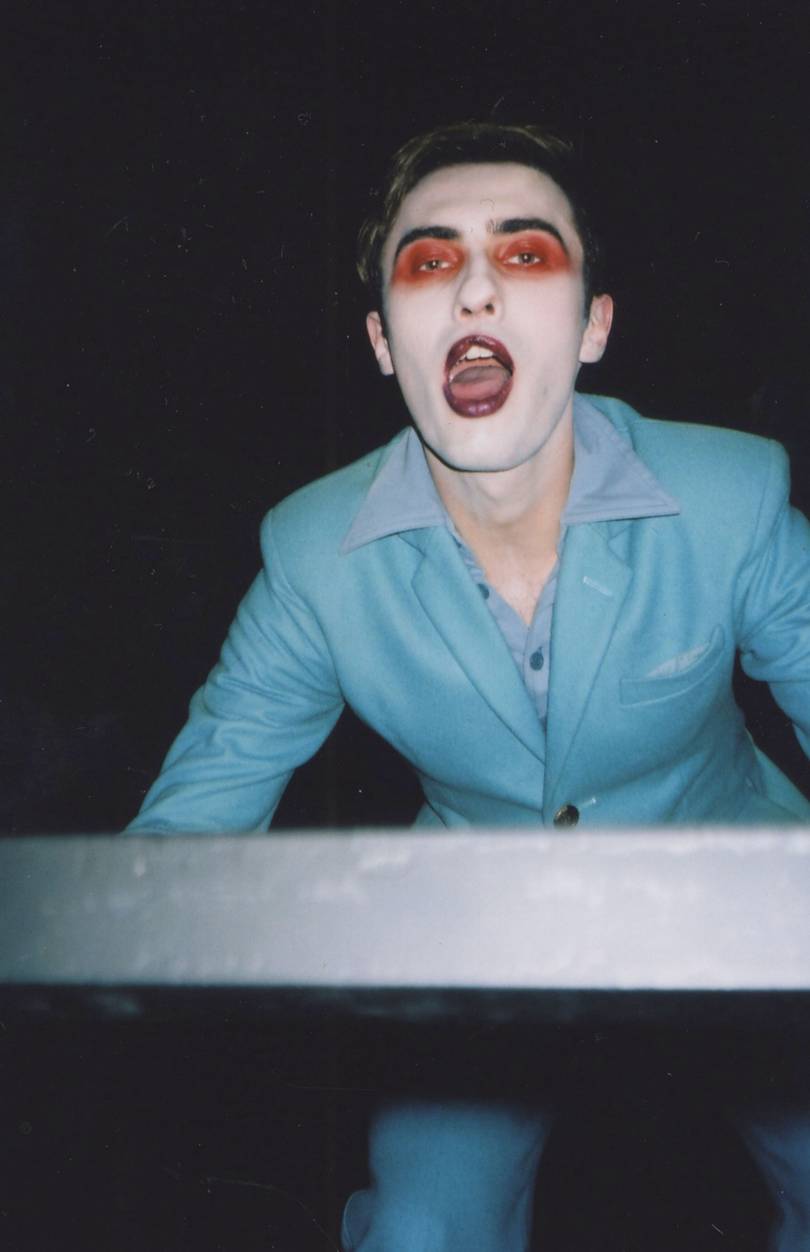 Walk into NOW Gallery in Greenwich, and you find giant sculptures of papier-mâché and chicken wire, alongside Charles Jeffrey's own illustrations and shelves stacked with assorted artistic materials. The idea, Charles explains, is that you pick up a paintbrush, or whatever mixed medium takes your fancy, and get involved – then, three months down the line, when the exhibition closes, the result will be a physical representation and exploration of the realm of identities.
Victoria's Secret, the household name and mega-lingerie brand that young girls learn about well before their first training bra, is on the wrong side of history. With a primetime catwalk seen by 6.5 million viewers last year, the show is a perfect opportunity to make a statement about the inherent beauty in women of all sizes. A plus size model wearing the famed Angel wings, would be the biggest deal in pop culture since Ashley Graham landed the cover of Sports Illustrated last year. Instead, last week's show was distinctly lacking in size diversity, and at this point, it seems like the brand is running out of time to jump on the diversity train and keep their title as a leader in the world of lingerie. Their clothes go up to a size 40DDD and XL, so clearly they are already serving the market, why not fully embrace and celebrate this?
A former Forever 21 employee is suing the company for negligence and invasion of privacy after video footage of her using the staff restroom at the Providence, Rhode Island, store where she worked made its way onto porn websites. According to the complaint filed on Tuesday, she is seeking at least $2 million for"extreme emotional damages and attendant physical damages. This store's employee locker room was not outfitted with any security features, making it difficult for the company to argue that the camera in the single-stall restroom was installed to prevent theft. The plaintiff, who was a student at Providence College at the time of the incident, doesn't know who placed the camera in the restroom, but her suit holds Forever 21 responsible, regardless of whether management knew about its existence.
The glittering 27th annual ceremony, hosted by comedian Russell Kane, took place at Camden's Roundhouse in London on 30 November. Joules was crowned Fashion Retail Business of the Year' judges noted its impressive growth while maintaining a solid brand identity. The lifestyle retailer also took home the gong for Mainstream Brand of the Year. Missguided scooped the awards for Best Fashion Marketing Campaign for its Naughty List initiative, and Best Store Design for its unit in Westfield Stratford City. The Lifetime Achievement award went to Matchesfashion founders Tom and Ruth Chapman. Former Vogue editor Alexandra Shulman won the award for Outstanding Contribution to Fashion, and H&M fended off competition to take the award for Fashion Retail Business of the Year.