FFD Fashion News Roundup 26.11.17
| Vogue loves Rihanna, Chanel sells online, Harrods has a makeover, Swarovski gets into science and Kendall Jenner is the highest paid model.
---
This week we've been talking about all things Christmas shopping in Scotland, from The Ultimate Edinburgh Christmas Shopping Guide, to a roundup of our favourite Scottish stationary brands and local independent accessory designers. But what have we been reading about? Here are the top five fashion news headlines from around the web!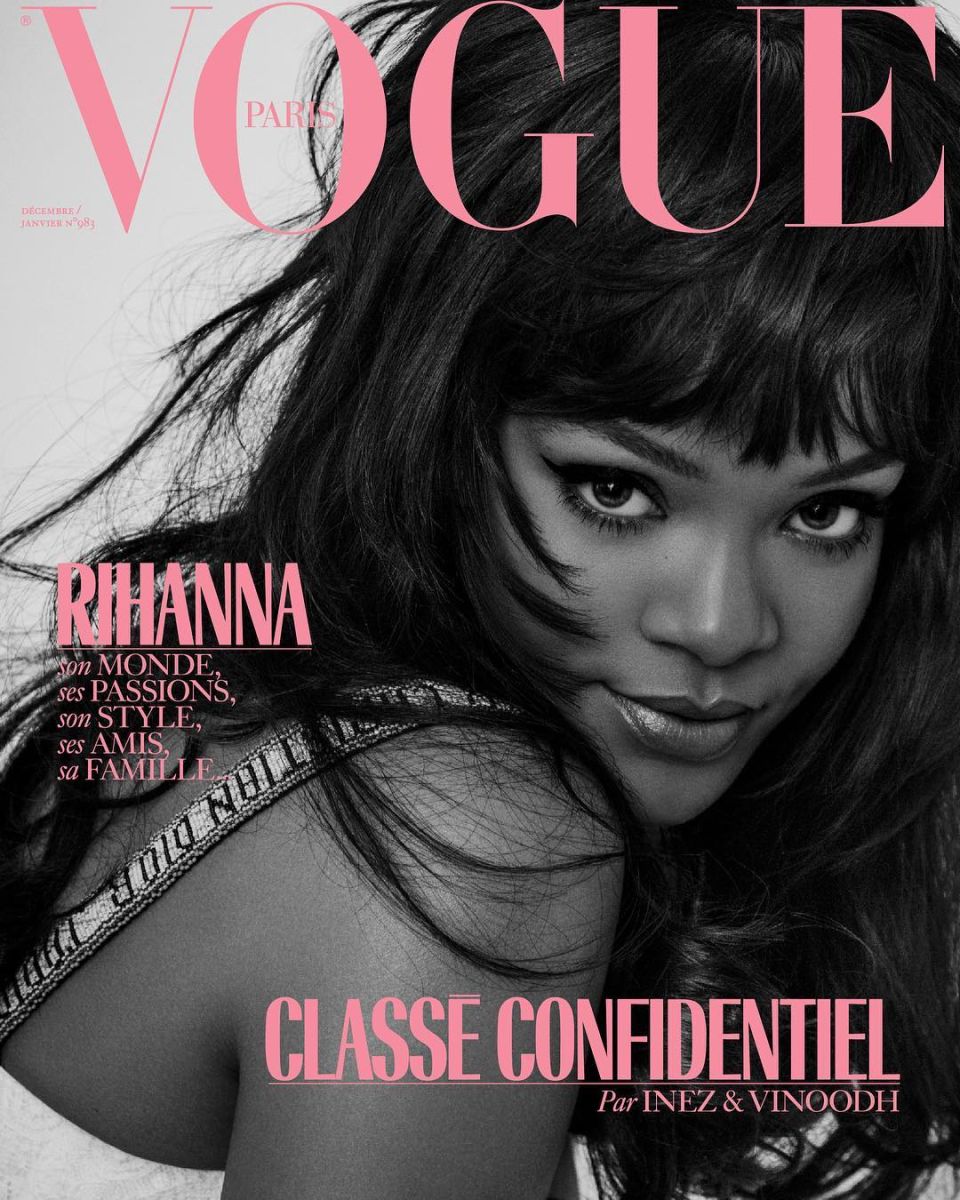 The pop-star-turned-mogul is closing out her stellar year strong: On Monday, Vogue Paris revealed its three separate covers for the December 2017 issue, all featuring Rihanna. Each of the collectible editions features a starkly different aesthetic and was captured by a different photographer; Juergen Teller, Inez and Vinoodh and Jean-Paul Goude each contributed images in their signature styles for the stories. The bad gal herself served as the issue's guest editor, lending a hand in choosing her contributors "" including longtime stylist Mel Ottenberg, who conceptualized one of the trio of editorials.
Chanel has no immediate plans for online sales of its coveted outfits or handbags, a senior executive said on Friday, making it one of the fashion world's last hold-outs as rivals experiment with websites to win over new clients.The label, known for its tweed suits and $4,300-plus quilted leather bags, already sells perfumes online, like its Chanel No 5, as well as eyeglasses and beauty products. But it will draw the line there for the foreseeable future, said Bruno Pavlovsky, president of fashion at Chanel.
Harrods is to undergo a £200m revamp in what will be the biggest and "most ambitious" redevoplement in the luxury department store's 170-year history. All 330 departments inside the store, which span across one million square feet, will be given a makeover. The Fine Watch Room, home to timepieces that cost more than £60,000, will be expanded next Spring, while there will also be a large-scale extension of the beauty hall which will encompass space across two floors.
Instead of designs made solely with crystals, Atelier Swarovski have decided to mix in diamonds and emeralds, too. But these were gems created in laboratories. Ms. Swarovski called the concept conscious luxury, a choice to use laboratory-created gems because they "ave a lower impact on the environment and society, she said.
For the first time since 2002, Gisele Bundchen is not the world's highest-earning model. Kendall Jenner, 22, steals the top spot with a mammoth $22 million year. As fashion changes, so does the highest-paid models ranking. This year's list is dominated by Insta-girls, celebrity scions and features the first curve model to make the cut.