FFD Fashion News Roundup 25.10.17
| British Fashion Award Nominations, Gigi x Maybelline launch date, Conde Nast banishes Terry Richardson, Hunter lands in Grand Central Station and an NYC stateswoman tries to protect models.
---
This week we've been exploring a day in the life of fashion blogger Forever Yours Betty, we've rounded up the top 35 coolest Halloween costumes of the year & we've shared the essential winter skincare guide. But what have we been reading about? Here are the top fashion headlines from around the web!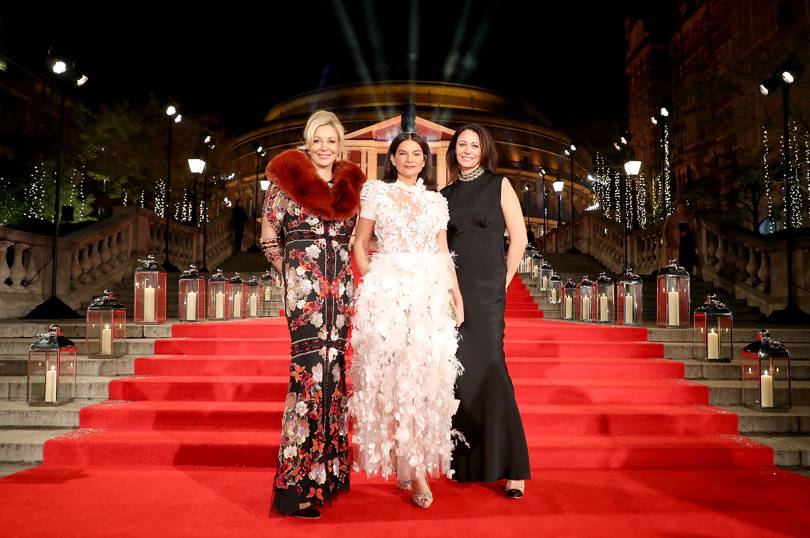 As well as the household names on the list, a handful of industry favourites, including London Fashion Week's bright young things Michael Halpern and Matty Bovan and Samuel Ross, a protégé of Virgil Abloh's, have received their first nominations. Breakout runway star of the spring/summer 2018 shows, Kaia Gerber, has also been recognised in the Model of the Year category, and is the youngest of her catwalk colleagues in the shortlist.
Hadid has been working with the Maybelline New York team over the past year to create her first ever makeup line, inspired by her signature beauty looks. Divided into three capsule collections, Hadid channelled her international lifestyle into 'East Coast Glam', 'West Coast Glow' and 'Jetsetter'.
Terry Richardson, the fashion photographer, has been barred from working with some of the world's bestselling magazines, The Daily Telegraph can reveal. An email circulated within the media group Condé Nast International on Monday and seen by this newspaper announced that the company would no longer work with him.
On Monday, New York State Assemblywoman Nily Rozic, a Democrat from Queens, announced she would introduce an amendment to the state's current anti-discrimination laws. If passed, it would extend certain protection to models, putting designers, photographers and retailers (among others) on notice that they would be liable for abuses experienced on their watch.
Hunter has launched a pop-up greenhouse in the Vanderbilt Hall at New York's Grand Central Terminal, recreating the misty landscape of the Scottish Highlands. Created to celebrate the brand's British heritage, the pop-up is modeled on a traditional glass-roofed design. Visitors entering it are greeted by the atmospheric sound of rain, moss underfoot and an ethereal layer of Scotch mist – a mixture of fog and light rain common in the Scottish Highlands. Inside, they are then able to interact with some of the Hunter Original Core Concept rainwear pieces, including boots and jackets, in the environment they were designed for.