FFD Fashion News Roundup 22.11.17
| Seventeen Magazine's LGBTQ Community, VS Fashion Show 2017, ASOS Try Before You Buy, Green Gang with Vivienne Westwood and 1 Granary launches Void.
---
This week we've been interviewing Michelle Haswell from Kingdom of Style, we've been exploring the enviable style of Noel Fielding, and we're sharing the new collaboration from Paul Smith and R.E.M. But what have we been reading about? Here are the top five fashion news headlines from around the web!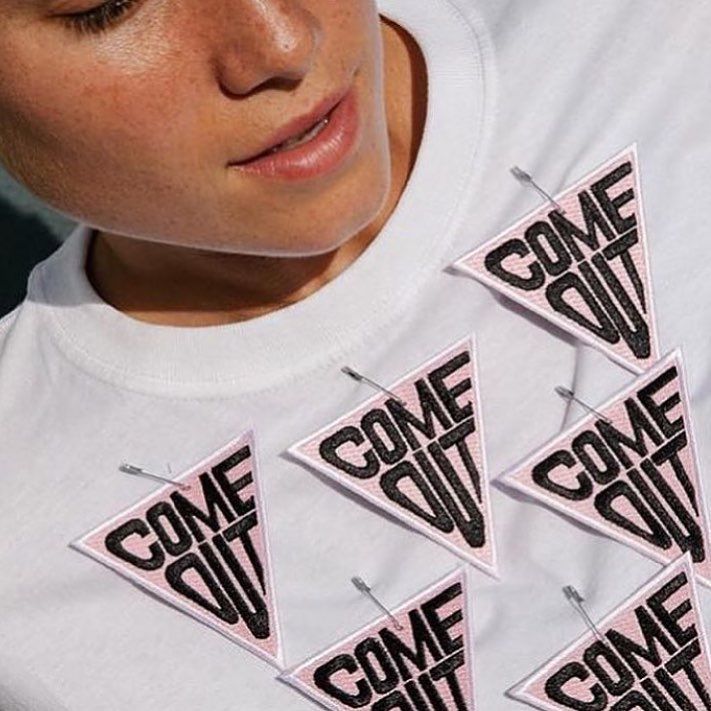 A new Instagram account with the handle @wearehere appeared last month, posting its first photo of a neon rainbow glowing in the forefront of a desert landscape at dusk. On Thursday, we learned the feed belonged to Here, a new community by and for LGBTQ-identified teenagers and allies, launched by Seventeen. In its announcement post on Seventeen.com, Seventeen discussed that now, one year after the presidential election of Donald Trump, its readers need a sense of both community and visibility "" "a community we wish had existed when we were growing up."
This is the most-watched catwalk in the world we're talking about, which means with the dozens of ridiculously expensive and sparkly lingerie-costume hybrids comes their own dose of drama, theatrics, and standout moments. The 2017 production moved all the way to Shanghai, which was a first for the elaborate event, and caused several high-profile Angels to be shut out of the country. But, like any fashion event, the show went on, and with musical acts like Harry Styles and Miguel taking the stage, made for yet another catwalk bonanza for the book
See Also
ASOS has unveiled a new "try before you buy" service for customers using its app.The service, which has been introduced in partnership with payment provider Klarna, allows app users to order anything from the etailer's 85,000-strong product line up, have it delivered to their home using any of ASOS's various delivery options and only pay for what they keep within 30 days of the order being dispatched, with no additional fees or interest. This latest initiative follows on from the recent launch of ASOS Instant, a same-day delivery service in London, Style Match, a new visual search function, and the launch of its own-brand make-up line.
1 Granary began as an unofficial Central Saint Martins student magazine in 2012, and has since grown into a global fashion and art platform for four major fashion schools: Central Saint Martins and the Royal Academy of Arts in London, Parsons in New York and Royal Academy of Fine Arts in Antwerp. Currently, its London showroom is host to the work of more than 60 designers, acting as the intermediary between inexperienced graduates and industry professionals. Now, the publication is to launch VOID, a new project to support emerging designers around the world.
In tandem with the finale of the COP23 climate talks, an exciting new announcement from fashion label Wool & The Gang and Friends of the Earth, the long running environmental campaigning community: a new collab and the arrival of the Green Gang. Formed as a movement to inspire, the latter's sustainability squad boasts high profile names such as Vivienne Westwood, fashion writers Tamsin Blanchard and Lucy Norris, and Elizabeth Farrell, better known as Glacier Girl. Each of the 13 women – founders from The Bulb, Knit Aid and Stories Behind Things as well as menswear designer Bethany Williams and commentator Orsola de Castro join Westwood et al – are passionate advocates for environmental issues, making them the ideal ambassadors for such an initiative.