FFD Fashion News Roundup 11/3/18
| Martin Margiela Exhibition, Sustainable fashion is a hot topic, Nordstorm acquires 2 digital retail start-ups, Bodyism x Emilia Wickstead and Made in Manchester.
---
This week we've been talking about International Women's Day, Fashion Documentaries and Minimalist Living. But what have we been reading about? Here are the top five fashion news headlines from around the web!
"Alexandre Samson, who curated the show under Mr. Margiela's direction, called him the greatest designer of his time. Out of discretion, he wouldn't say what Mr. Margiela is doing now, though he did say the designer has kept an eye on the industry, with no evident pleasure."
Good design, we all agree, should be sustainable. But how exactly are designers creating products, environments and services that are ecologically sound while economically viable? These were the questions tackled by three speakers at the Brainstorm Design conference in Singapore on Thursday 8 March – designer Beatrix Ong, artist Daan Roosegaarde, and design consultant and curator Jane Withers. They were joined by the conference's co-chair, Wallpaper* New York editor Pei-Ru Keh.
Nordstrom announced Thursday two acquisitions – BevyUp and MessageYes- that will help it keep pace with retail rivals online, even as the Nordstrom family continues to work on taking the department store private. Sources have said that as a private company Nordstrom could bolster its business further, in a way that's difficult in the public eye. This includes costly e-commerce investments and the realignment of its store footprint.
British cotton is once again being spun in Manchester following a multimillion-pound investment in a new mill .After a £6m investment, textile manufacturer English Fine Cottons has started spinning cotton in Greater Manchester, producing yarn that's being used across the region in a newly reopened supply chain.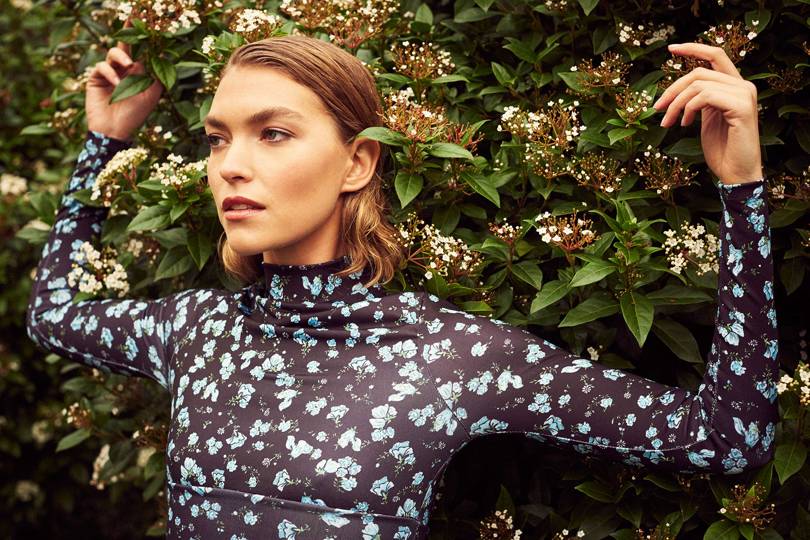 Emilia Wickstead has branched out into activewear in a collaboration with Bodyism. The 13-piece collection includes leggings, sports bras, a jacket, a hoodie, jumpers, a crop top, a jumpsuit and a yoga mat – all still stylish and still directional, Wickstead promises.