Fashion News Catchup: H&M, Harvey Nichols, and ASOS
This week we've been talking about New York Men's Day, Kim Kardashian's latest pursuits, and how to keep your skin safe this summer. But what have we been reading about? Here are the top five fashion news headlines from around the web!
---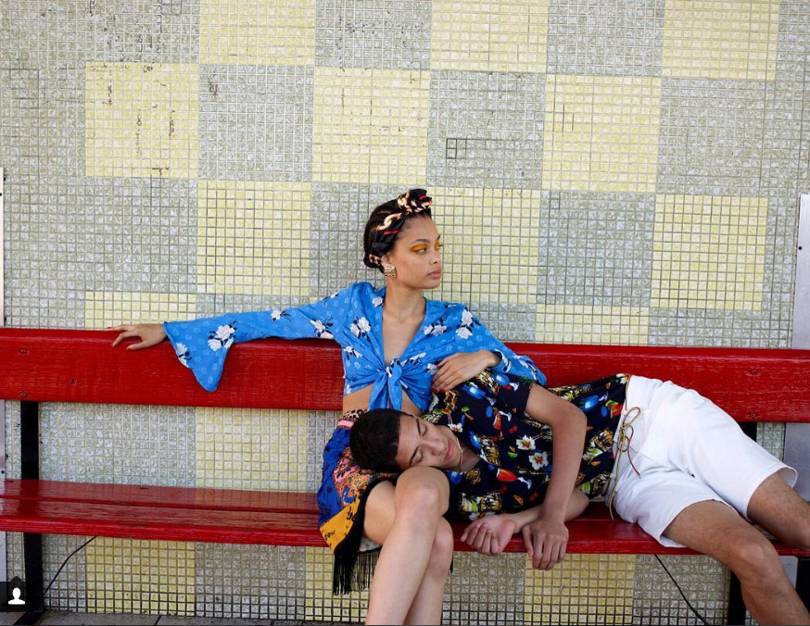 A week on from the company's pledge to ban cashmere, silk, down and feathers across its entire platform by the end of January 2019, Asos is launching an initiative to educate its designers on sustainability.The pilot training programme on circular fashion in partnership with the London College of Fashion's Centre for Sustainable Fashion is part of the 2020 Circular Fashion Commitments that Asos promised to achieve at the Copenhagen Fashion Summit last year. The course will explore end-to-end design techniques that consider the whole life cycle of a product, rather than simply creating new ones.
---
H&M is facing a massive pile-up of inventory that markdowns alone won't likely pare down As a fast fashion retailer, H&M in recent quarters has struggled with both, as logistics snafus and style misses both continue to swell inventories and drag down profits. Changes to the supply chain meant to speed up distribution led to glitches that bungled merchandise management in Europe and the U.S. But those problems are on the mend, H&M executives told analysts on Thursday. Even so, the severely bloated inventories also come from some serious fashion misses that can't be explained by new logistics systems.
---
In a challenging retail climate, Harvey Nichols is feeling the heat. While the British department store group has eight locations across the UK and Ireland, as well as seven international locations across Turkey, Hong Kong and the Middle East, for the past four years it has focused on revamping its 220,000 square foot flagship store in London's Knightsbridge. It declined to disclose how much had been spent on the project, only noting it was a multi-million pound investment.
---
In the US, Billie is a subscription-based service that aims to put an end to ripping off women who shave. Billie mails reasonably-priced razors right to your door, and the grooming company's advertisements that are attracting attention worldwide. From the beginning, the brand's ads never shamed women into being hairless from the neck down. And to make that message crystal-clear, it just launched a new campaign that actually shows hair, fuzz, and stubble "" a first for an industry that typically features commercials of women shaving already smooth legs.
---
French luxury group LVMH is cutting ties with Edun, the sustainable fashion label founded by U2 frontman Bono and his wife, Ali Hewson. The French conglomerate will transfer its minority stake back to the founders as the company winds down its US operations. LVMH made an undisclosed investment in Edun in 2009. Launched in 2004, Edun works with producers in Rwanda, Kenya and South Africa to create fair trade clothing.