Mohair Ban, Fat Tax and Fashion Lawsuits
| Fashion News Headlines featuring Next, M&S, Primark and New Look from the high street, and Burberry & Nike from the luxury fashion world.
---
This week we've been talking about Eurovision, Jazzelle Zanaughtti and Tinder Disasters. But what have we been reading about? Here are the top five fashion news headlines from around the web!
---
Marks & Spencer, Next, Fat Face and Primark have pledged to stop selling mohair following an expose from animal rights charity PETA. A video from the organisation shows animals being mistreated across 12 angora goat farms in South Africa, which produces more than half of the world's mohair. M&S plans to eliminate products which contain mohair from stores and its website by March next year. Next will ban the use of mohair in any future collections from 2019. Value retailer Primark said it does not currently sell any products containing mohair and that it would not order any more in the future. Monsoon, Topshop, Gap, H&M, Zara and The White Company are among the retailers to have already banned mohair.
---
Target has become Burberry's latest, well, target, in the luxury brand's tireless fight to protect its iconic check trademark. The British company filed a lawsuit on May 2 in New York against both Target Corporation and Target Brands, Inc., accusing them of selling a number of products that infringe on Burberry's check trademark. Items include eyewear, luggage, stainless-steel bottles and scarves. As the complaint explains, this was not a one-time occurrence: Burberry claims it sent Target a cease and desist in early 2017.
---
New Look has been accused of imposing a fat tax after a shopper discovered a pair of trousers from its plus-size Curves range on sale for 15 per cent more than an apparently identical pair from the main collection. Retail supervisor Maria Wassell is now boycotting the High Street chain after she noticed the pricing difference when she browsed the rails at the Ashford branch. Ms Wassell, who has worked in retail for 26 years, said she was absolutely disgusted when she discovered a pair of green striped trousers were £22.99 in the Curves range, compared to £19.99 in the store's standard range. New Look said it is in the process of reviewing the pricing structure of its plus-size collection.
---
Nike is introducing new measures to improve workplace diversity as the company grapples with allegations of gender discrimination and inappropriate behaviour that led to the departure of nearly a dozen senior executives. The American sportswear giant will funnel additional resources into programs designed to ensure leadership accountability and create hiring opportunities for women and minorities, Nike said in a draft of its latest sustainability report, which is due out Monday. The report outlines the Beaverton, Oregon-based company's progress on environmental and cultural issues, including headway in reducing its carbon footprint. Monday's report also offers new details about how Nike plans to address a workplace culture some employees have described as toxic in media reports.
---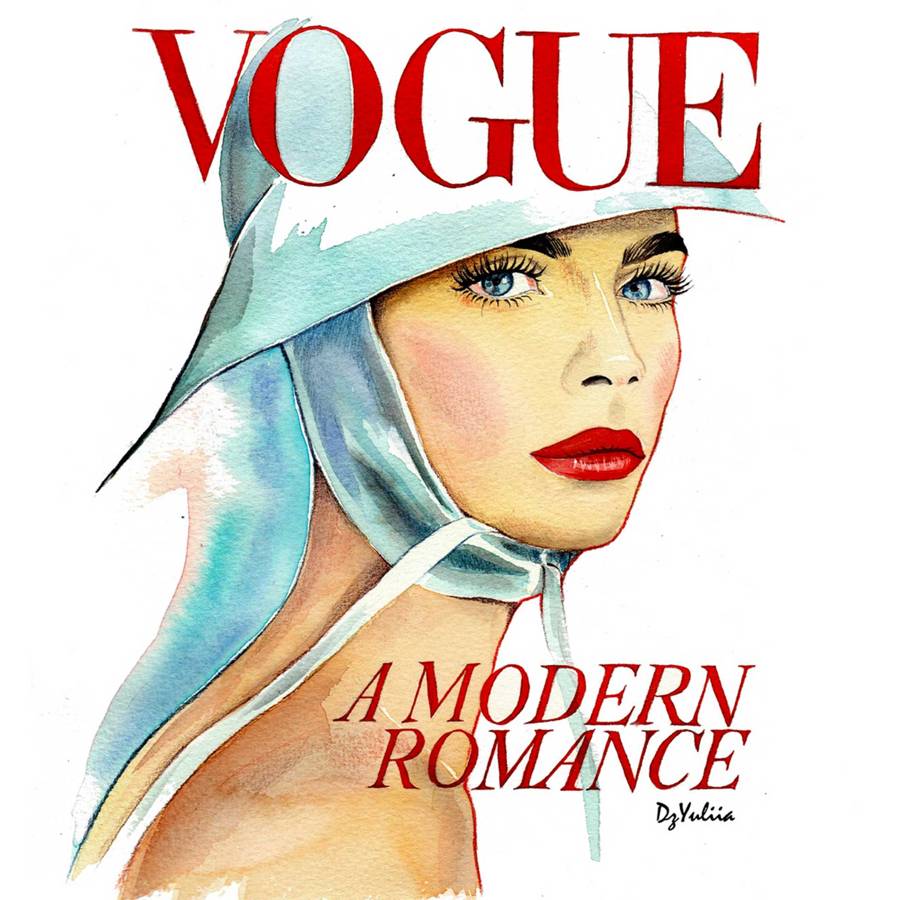 Introducing The Unique Illustration: a fashion illustration flashmob based solely on Instagram. Illustrators from around the world post artistic interpretations of the same brief, on the same day, at the same time, using the same hashtag. The Unique Illustration then collates all the uploaded sketches and posts them onto the main account for a fluid celebration of one theme, such as the recent iterations of British Vogue's June cover, starring Cara Delevingne, styled by Joe McKenna and shot by Steven Meisel.